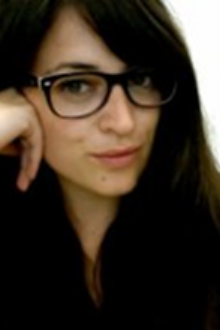 Mara Balestrini is a "cultural technologist". She believes that ubiquitous technologies can empower citizens to create in a collaborative way and transform society. In order to test this idea she has developed and collaborated in many projects across Latin America and Europe such as Taller de celumetrajes, an itinerant film school using mobile devices; MobilePOEMES3gp, an installation for digital citizen-generated poetry; MobileCells NOW, a user-generated mobile app to celebrate indie culture in Barcelona; or CrowdMemo.org, a smart-education prototype to augment the physical space with the crowdsourced memories of the community, among others.
Mara holds a BA in Audiovisual Communications, a postgraduate degree in Media Arts and a MSc in Cognitive Systems and Interactive Media (UPF, Barcelona, Spain). She is a PhD candidate at the Intel Collaborative Research Institute on Sustainable Connected Cities (ICRI-Cities) at University College London (UK).
Mara is a strategic planner at Ideas for change where she consults on Smart cities, citizen driven innovation and open business models. She also manages the digital communication of the We are not ants social innovation network. Since 2010, she is an advisor at CCCB Lab, Center of Contemporary Culture of Barcelona, where she consults on how to enhance expositions and participation using new technologies.
She has worked as a digital and video journalist, has been a university lecturer and an assistant researcher at the Group of Interactive Technologies (GTI), at Universitat Pompeu Fabra, where she investigated on Human Computer Interaction, Ubicomp and Computing Supported Collaborative Learning.
To read about Mara's research project, click here.